THE EVOLUTION OF BARBERS LANE
Originally opened in 1984, the shop has changed hands only three times in the last three decades. In that time it has slowly evolved into the quirky little shop of horrors it is today.  Our barbers strangely have a penchant for all things horror and love the unique and fun atmosphere of the shop.  It certainly isn't for the faint of heart!
Barbers Lane stands out from the crowd not only due to the grotesque visual feast it is, but more importantly that the boys are passionate about the unique art of barbering.
What is our specialty?  Attention to detail. The boys all pride themselves in perfecting the art of barbering. They all love what they do, and it shows through.  That is what makes all the difference between a good cut and an AMAZING cut.  
And the story's we hear along the way- our barber's chairs have many tales to tell.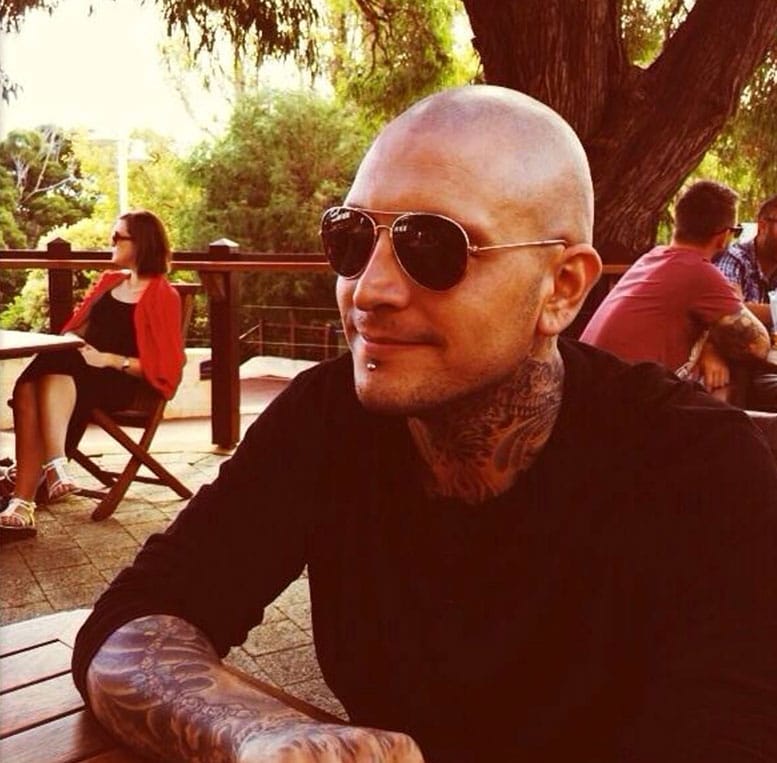 Tone
Tone followed in his father and grandfathers footsteps in the traditional barber's trade. Originally from London, Tone trained at Tony & Guy and completed his apprenticeship in their family owned barber shop.  With more than 20 years' experience under his belt, he is the backbone of Barbers Lane. Tone's interests include satanic death metal, vaping, illegal downloading and Brad Pitt.
Cuts By Tone